Online Homeopathic Consultation
For online homeopathic consultation please pay below and fill in "Patient Input Form ".
After filling the form you'll get the prescription in 1-2 business days at your email address mentioned in the form. Please note that the prescription is not an automated reply, your symptoms will be reviewed by Qualified Homeopaths and you will get your prescription according to your symptoms. Use the prescription for a month and consult back for follow-up. DO NOT continue the remedies for more than a month if you are not advised to do so by the homeopath. For any questions please send an email :
HomeopathicConsultationOnline@gmail.com
Click below to pay 50US$ for the Online Homeopathic Consultation.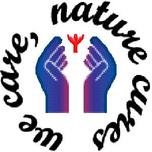 "Healing through homeopathy is a gentle process and results are often powerful and long lasting."

A homeopath's "high and only mission is to restore the sick to health... in the shortest, most reliable and most harmless way.