Homeopathic Treatment for Lower Back Pain
Backache is one of the most common problems in North America. There is no specific cure for this problem in most of the types of treatments, but in homeopathy there is a very effective treatment for this problem which is not only controls but it also cures completely.
There are many reasons of this problem which may include any injury, disk degeneration, muscular spasms, inflammation etc.

In this article I'll specifically write about Lumber Spine Problem commonly known as lower backache. This problem may occur by heavy lifting, bending, long time sitting, abnormal sitting or standing posture, or any accident related injury etc.
If the pain is due to any kind of injury, jerk, or muscular spasms, Hypericum is one of the best remedy which heals any kind of muscular spasm, or internal injury due to heavy lifting, falling of slipping. Etc.
Another remedy which works best is Arnica. It works effectively when there is any trauma or injury or there may be some bluish marks due to trauma, this remedy stimulates the proper blood supply to the effected part which has been injured by trauma and by the time it heals the pain is almost gone.
Bellis Per is another remedy like Arnica especially for very chronic injury or pain problems which are not cured since a long time, or any surgical related problems or deep muscular spasm etc.
Symphytum is the best remedy when the pain is due to the injury in which bone is also involved or the wound or trauma includes fracture or injury to the bone & for lower back usually lumber spine is involved. This remedy heals the membrane on the bone & also it is a very good remedy if the fracture is not healing properly, this remedy stimulates the faster bone healing.
Another remedy for lower backache is Rhus Tox. This remedy works best when the pain is at its extreme when taking some rest , but if the patient walks or moves he feels better also the night of this kind of patient is miserable & in the morning when he starts walking or moving, he feels better. Opposite to this remedy is Bryonia which works best when the pain increases by moving, like if a patient gets up from the bed or trying to lye down the pain aggravates but when he comes to a resting state he feels better. Mostly this kind of pain is due to the dryness of the joints and the joints produce friction when moving and that's why it hurts and cause inflamed joints.
There are some other related problems like disk degeneration, herniated disk, disk stenosis, disk bulging, etc. For these types of problem remedies like Vertebrae Lumber, Disk Lumber, Disk Intervertebrae, Vertebrae, etc
There are lot of other illnesses & problems which are completely & permanently cured by homeopathy without any side effects rather than the conventional medicine system. These remedies can be used safely without any fear or worry of side effects.
Self medication is not advisable, always like all other medications first consult your homeopathic physician before using these remedies, who can better select the potencies & the repetition of the remedies. If you have any questions or concerns send an email at asimhealthcenter@gmail.com or call 416-238-9921.
Medical Disclaimer:
The information is not intended to replace a personal relationship with a qualified health care professional nor is it intended as professional medical advice, diagnosis, or treatment. Always seek the advice of your physician or other qualified health provider with any questions you may have regarding a medical condition.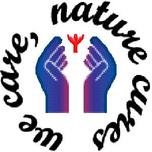 Please select your language:

Powered by
Translate